An overview (Interview with the organizer)
---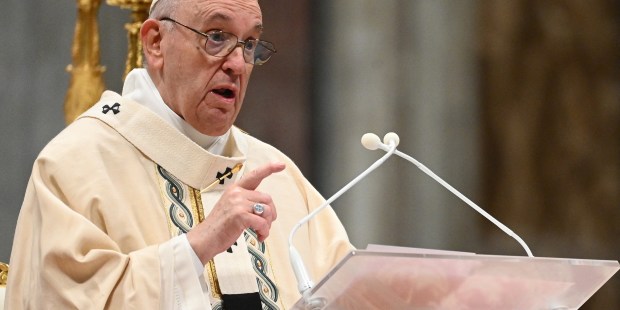 Most Latin Rite Catholics in Cyprus are foreign workers.
Pope Francis is preparing to undertake his 35th apostolic journey abroad, which will take him first to Cyprus, from December 2 to 4, then to Greece, until December 6. In Cyprus, he will have the opportunity to meet refugees and migrants during an ecumenical prayer service on December 3 in a church in Nicosia.
Franciscan P. Jerzy Kraj has been the Patriarchal Vicar of Cyprus within the Latin Patriarchate of Jerusalem since 2013. He is one of the organizers of the Pope's visit to the island. He confided in I.MEDIA a week before the arrival of the Argentine pontiff.
Here are excerpts from our conversation.
Pope Francis will spend two days in Cyprus. What will be the highlights of his visit?
The most important moment of this visit will certainly be the mass at the GSP stadium in Nicosia. In this stadium, which is the largest in Nicosia, we have 7,000 seats ready to be occupied by the faithful. We didn't just invite Catholics (Latins and Maronites); we invited the Cypriots. Among them, some Muslims accepted the invitation. It's okay that it's a Catholic holiday.
Another important moment for me will be the ecumenical prayer service with the presence of migrants and refugees. It will take place on December 3 at 4 p.m. with all the representatives of the Christian communities of the island: Orthodox, Armenian, Anglican, Evangelical, Latin and Maronite. This will be the last celebration of Pope Francis on the island.
I think there will be about 150 people in the church, including about 60 migrants. These people are mostly asylum seekers, not necessarily Christians. Many come from Africa: Algeria, Nigeria, Congo or Cameroon. There are also some who come from Syria. There will also be Filipinos and Sri Lankans working here in Cyprus. They are economic migrants who have regular visas.
The Pope comes above all to listen to them. Two people will come to testify before the Holy Father.
Could Pope Francis bring migrants back with him?
We are working on this process. We hope so, but I don't have specific details. Symbolically, the pope could bring back a group of refugees to signify the opening of humanitarian corridors. This would remind us of the need to concretely help migrants; it would be an echo of the gesture made during his previous trip to Greece.
Can Pope Francis' journey also be called an "ecumenical journey?"
Sure. Pope Francis comes to the peripheries, to the peripheries of Europe, to the peripheries of Christian communities. On December 3, there will be a meeting with His Beatitude Chrysostom II, Orthodox Archbishop of Cyprus. He will deliver a speech in the Orthodox Cathedral before the Holy Synod. There will also be a prayer with the Orthodox as a sign of dialogue and openness. The Pope comes to see, to sow the seeds of greater mutual understanding between Christians.
In Cyprus, could Pope Francis send a message for the unity of the island?
I don't think he will do it directly, but one of the pope's messages could be to seek dialogue and understanding between people. As he often does, he could call for building bridges, not walls, and explaining that the dignity of each person must be recognized.
In this way, he could encourage us to work to live in peace and harmony, following the example of Saint Barnabas, symbol of this journey, whose name means "son of consolation".
How many Catholics live in Cyprus?
The Catholic community of Cyprus comprises two groups: the Latins and the Maronites. According to statistics compiled in 2011, there are approximately 25,000 Latins and 5,000 Maronites. The numbers have probably changed, but I don't think there have been any big changes.
A large number of Latins are workers from abroad, mainly from the Philippines, India, Sri Lanka and then some European countries. Our Latin community is therefore made up of different cultures, languages ​​and origins. This is a very important element for us.
In the northern part of the island there are also Christians living in communities, mostly students, mainly Africans. They are not allowed to cross the border as they arrived in Cyprus with a visa from the Turkish Republic of Northern Cyprus. They cannot travel to Cyprus to participate in our celebrations. Thus, every Sunday, we go north to celebrate mass in three different places. We meet there about 500 faithful every Sunday.
So some Christians are not allowed to cross the border from north to south?
This is a problem related to visas that are not granted, for political reasons. This concerns people who have arrived through this area under the jurisdiction and supervision of the Turkish Republic of Northern Cyprus.
This includes students or tourists. They do not receive regular visas for Cyprus and cannot cross the border. Some try to do it illegally, but they are not accepted.
Those in the north who are registered as Greek Cypriot citizens can cross the border without problems.